The world-renowned pianist can be your private coach!
"It is extremely important for emerging musicians to have organizational and networking skills in order to create a career in music. Musicians who are starting their professional career sometimes don't really know how to get "gigs" in the world of clubs, concert halls and music festivals, especially without a management.
For many musicians it sounds complicated and they sometimes resist and/or fear to take care of business, but compared to mastering your instrument, this is very easy to learn, and not too much time consuming.


The private session is interactive which means questions can be asked anytime.
This coaching is a private ZOOM session
Thanks for submitting your information! Please continue with the checkout process.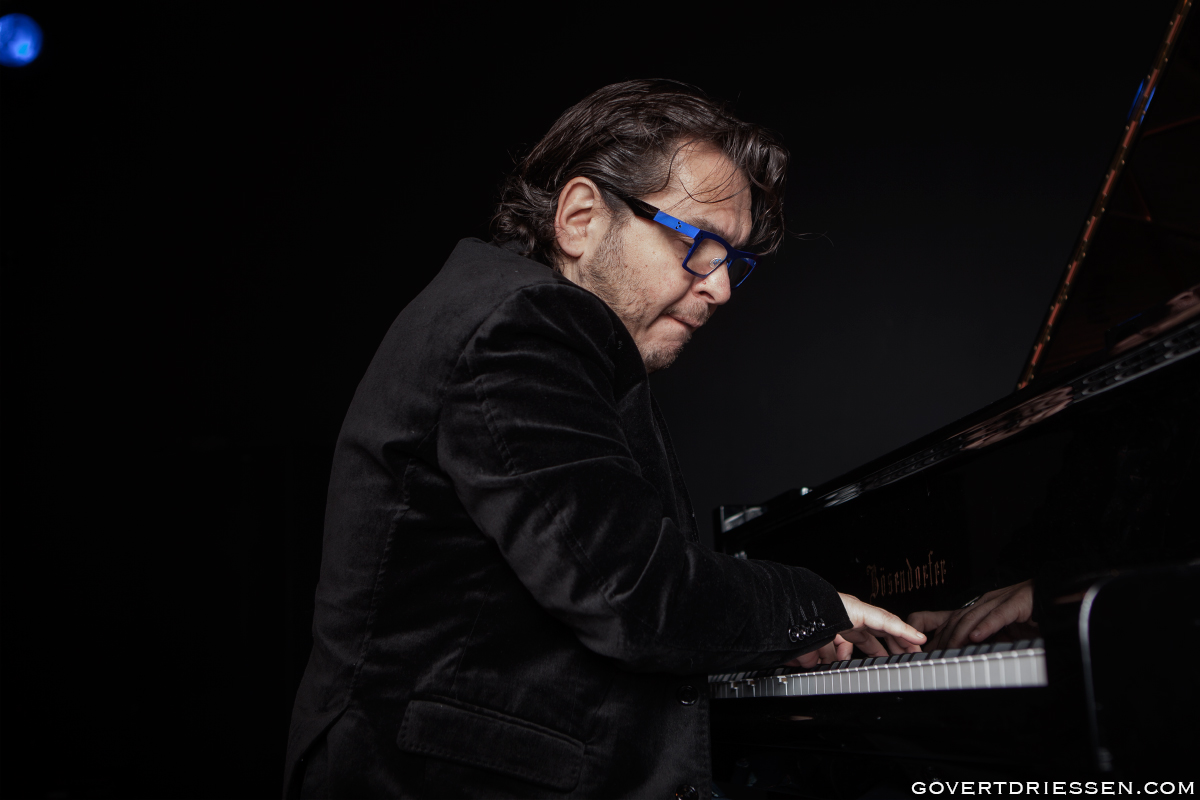 Mike del Ferro
PIANIST & WORLD-TRAVELLER
International Award winning Pianist / Composer Mike del Ferro presents his world renowned clinic
Self-management and Networking for musicians
Book him now for a private session!
Mike del Ferro Trio - Caravan
About Mike Del Ferro
International Award winning Pianist / Composer Mike del Ferro was born in Amsterdam.His father was opera singer Leonard del Ferro who sang and recorded with Maria Callas and Leonard Bernstein.He started studying classical piano at the age of nine and after falling in love with Jazz he pursued his studies on Jazz and received a Master in Contemporary Music at the Amsterdam Conservatory.
In 1989 he won First Prize at the Rotterdam Jazz Piano Competition, the Soloist Prize at the Europe Jazz Contest in Brussels, and First Prize at the Karlovy Vary Jazz contest and from 1993-1996 studied composition and arrangements with Bob Brookmeyer at the Musikhochschule in Cologne, Germany. In 1995 Mike was appointed on the faculty of the Royal Conservatory in Gent, Belgium where he taught jazz piano until 1997. His reputation as a soloist, accompanist, composer and arranger has led to performances and recordings with musicians such as Toots Thielemans, Branford Marsalis, Jack DeJohnette, Randy Brecker, Oscar Castro Neves, Deborah Brown, Erik Truffaz, Jorge Rossy, Scott Hamilton, Richard Galliano, and many others. He has released more then 20 albums under his own name and he has appeared as a sideman on many albums in different genres from Dixieland to Salsa.
Mike has travelled the world extensively (so far 117 countries), searching for collaborations with musicians from cultures quite different to his own, and the musical results have been eye-opening, building musical bridges between cultures not normally within reach of each other. He has managed to combine elements of the revered canons of Western music interspersed with the audacity of Jazz improvisation, and paying tribute to the ancient structures of Asian, South American and African traditional music.
Mike has signed with Challenge Records for a series of 10 CDs named "songs inspired by wandering the globe", taken from collaborations with musicians all over the world. The first trio CD "the Journey" was released in the spring of 2012, and the second album, "Impressions of Brazil" was released in August 2013, featuring Vocalist / Guitarist Ceumar from Brazil.The 3rd Album in this Series, "the Johannesburg Sessions" was released in april 2015, and in 2016 Mike recorded the 4th Album: "Italian Opera meets Jazz" with the Grammy Award winning Metropole Orchestra and Soprano Claron McFadden. In 2019 the 5th Album "From one language to another' was released, featuring the phenomenal Belgian/French vocalist David Linx.All the albums in this series were nominated for the Edison, the Dutch Grammy award.
Mike del Ferro goes by Mark Twain's dictum - "Travel is fatal to prejudice, bigotry, and narrow-mindedness and many of our people need it sorely on these accounts. Broad, wholesome, charitable views of men and things cannot be acquired by vegetating in one little corner of the earth all one's lifetime" ...... his music reflects the array of influences that he has picked up in some of the most exotic places around the world.